Acorn Farm Country Store is an antiques and gift shop in Carmel, Indiana.
We specialize in antique country furniture from North America, including tables, chairs, stands, dressers, corner cupboards, step-back/wall cupboards and desks, but we also stock smaller items such as antique glassware and china, including Early American pattern glass, English transfer ware, and Limoges porcelain. We carry a selection of old metal ware, ranging from pewter to brass, copper, cast and wrought iron, silver plated items, and a few pieces of Sterling and coin silver.
In addition to our eclectic selection of antiques, we also offer new tabletop items, such as tablecloths, kitchen towels, candle holders, candles and silk florals. Other items, (chosen to complement contemporary homes which feature antiques) include holiday decorations and ornaments, used books, accent pillows, framed art, lamps, and novelty gadgets. We also stock a limited collection of fashion accessories, ranging from costume jewelry to scarves and mittens.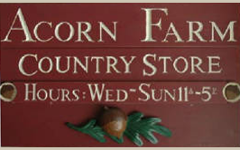 Hours of Operation
Wednesday – Sunday
11:00 am – 5:00 pm